Gray Hipster Garter Stitch Hat
I held a solidly boring gray yarn along with some funky bamboo/cotton yellow and pink yarn I thrifted (it came with some other yarn I wanted). The gray really helped tone down the hat, and along with the garter stitch, broke up the pooling colors.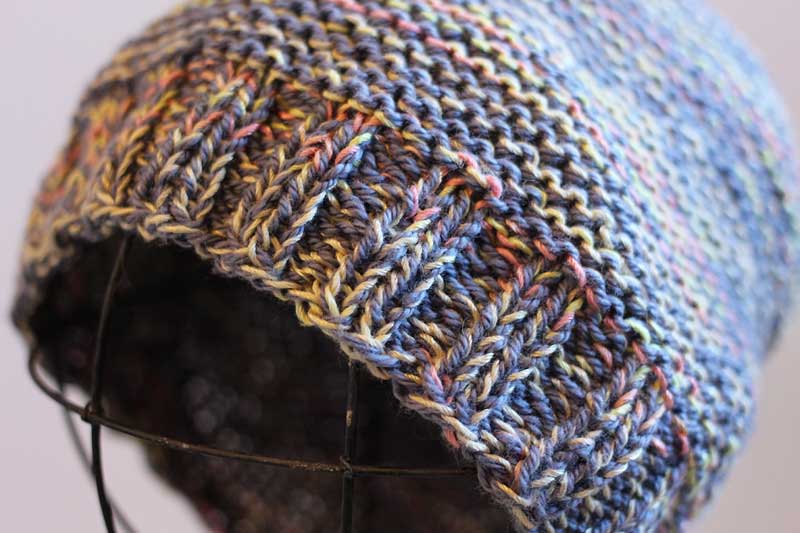 Next time I will try a 1×1 rib with the garter stitch to see how that looks. As it is, I like the way the garter stitch scrunches up and makes the hat slouchy. Garter stitch hats are definitely hats meant for when you have plenty of yarn- something I really didn't have- I had only a few yards of the yellow/pink yarn left!
The seam created by knitting garter stitch in the round- not too noticeable on this hat, but does require you to plan accordingly for most garments to avoid an obvious seam.