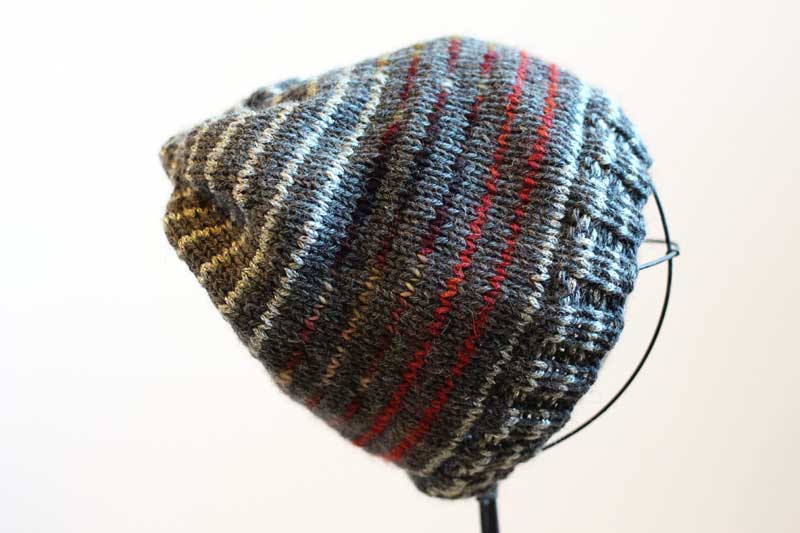 I knit these two gray striped hats to use up a pile of worsted weight leftovers-, a bit of Manos, a bit of metallic, a bit of tapestry wool in a funky green color, and some leftover beige and grays (some silk and alpaca blended in there!). To tie the yarns together I used solid color stripes.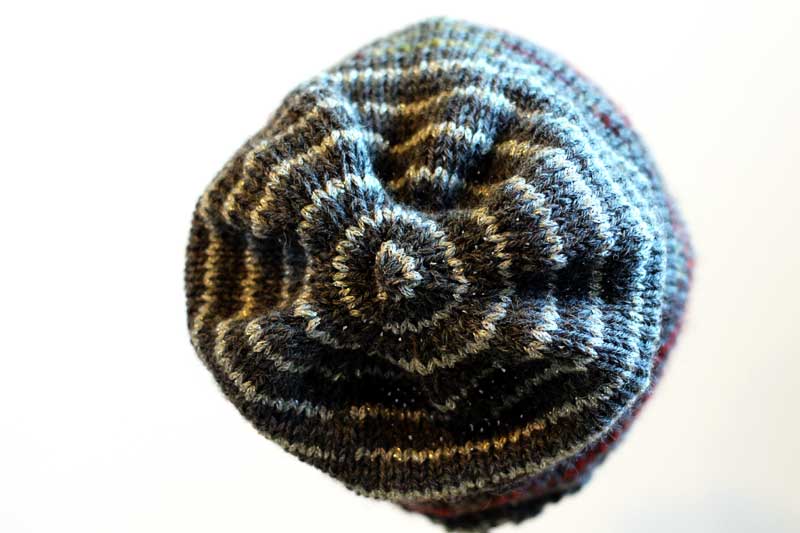 The first hat I knit a huge chunk of the body in being and gray stripes, switching to a bright green and then the Manos to stripe the top. The main color of the hat is a brown wool I thrifted- it's not super soft, but it is a fantastic deep brown color that really makes the silver and greens pop.
The second hat I knit to use up a large chunk of the metallic yarn and all the remaining Manos. I knit the hem in metallic stripes, then switched to the body until I ran out, switching back to the metallic to finish off the hat. Since I didn't have much of either yarn left (I like a challenge!), I knit 3 rounds in between single rounds of the contrasting color.