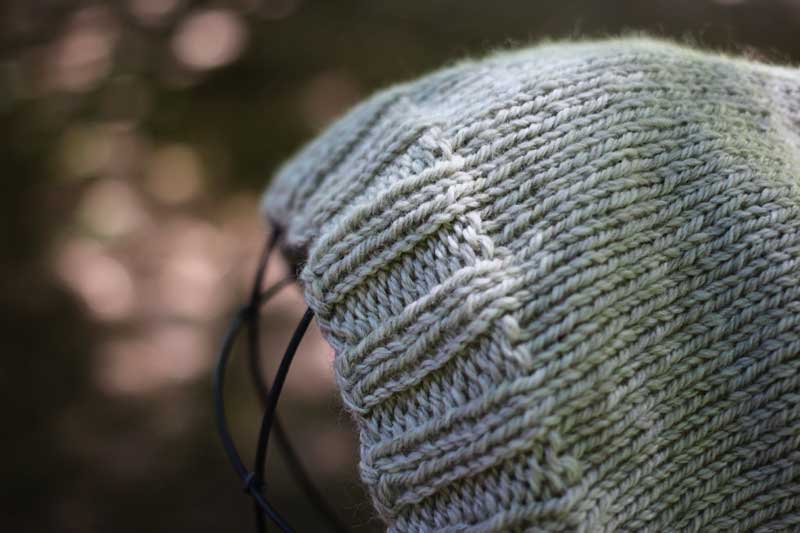 Knit in leftover yarn I made a simple cabled cardigan with, I knew I wanted to knit a simple beanie with this yarn to show off the beautifully crisp stitch definition this wool yarn has.
I believe this is Shepard's Wool from Stonehedge, though I got it several years ago as "seconds" (had a few more knots than it would otherwise have), so it wasn't labelled by the time I got around to working with it.
2×2 ribbing for the hem, just enough to keep the hat in place. Then around and around until a quick decrease for the top. This yarn is so lovely to work with that I barely got bored knitting in st st for the entire body.