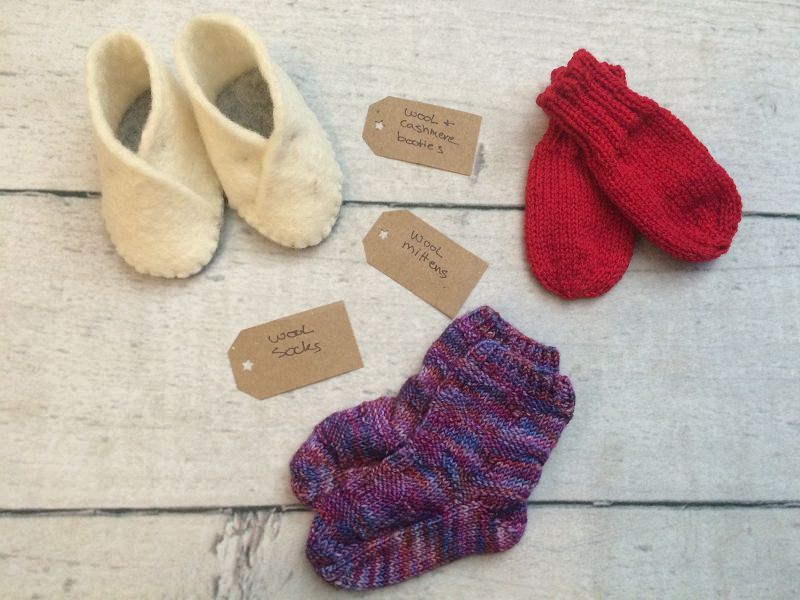 A small baby gift for a friend.
Socks– made up the pattern as I went along,  leftover sock yarn in a circle pattern formed with knits and purls.
Mittens– quick baby mittens in Baby Ull
Booties– I made these from some felted cashmere (gray) and some 100% wool felt (cream) using the Purlsoho Felt Baby Shoes pattern. These are a fun project to cut out several pairs of at a time. I made a handful of these in both solid wool and 100% cashmere, adding contrasting stitches or small shell buttons to some of the pairs.